Group discussion is a method of conversation in which participants are grouped to discuss a single topic, in such a way that a given topic can be concluded to a profitable, suitable, or beneficial way. Nowadays, group discussion is the best way to increase your knowledge as well as train yourself to become better you. Group discussion is very famous or we can say it is an important part of placements. Companies and interviewing authorities try to see or observe the qualities of the interviewee so that after getting placed or selected the candidate will be beneficial for them. There are 6 most popular myths about group discussions. Let us read about them what are they:
Myth 1:
Only candidates who are fluent in speaking English get selected.
Reality
Speaking in English is not everything but the way your present and talk matters. It is not necessary to be a smooth talker but putting or contributing good points matters which meet the requirements of the topic of group discussion.
Myth 2:
I will not get selected if the topic in the group discussion is something that I have no idea about it.
Reality
There is no shame in having less knowledge about the topic because the human mind does not know and remember all the things. If you have less knowledge about the topic, then your attitude or approach towards the group discussion is observed. I will give you few hacks so that you can conquer it: try not to initiate group discussion and be an active listener because this can help you to gain some knowledge about the topic. And after listening, you can contribute your views on the topic.
READ ABOUT TRAITS THAT AN EMPLOYER LOOKS FOR HIRING AN EMPLOYEE
Myth 3:
By speaking fancy English, speaking a lot about the topic, and using foreign accents can get you selected.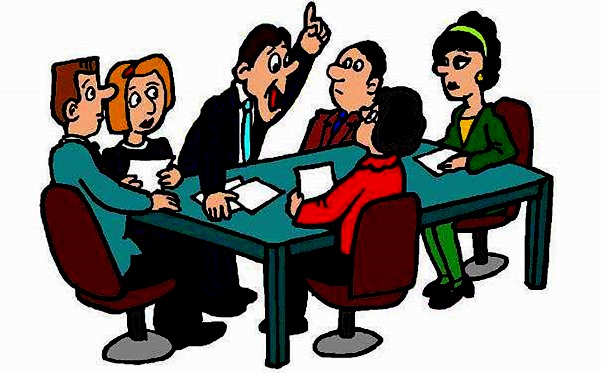 Reality
If your point of view is not clear to other participants then what is the meaning of your group discussion. Using fancy words or foreign accent does not increase your chance but using simple words understandable by other does. Speaking a lot about the topic is not worthwhile if you do not stick to the topic. This is one of the important points so it is one of the 6 most popular myths about group discussion.
Myth 4:
The only person who speaks maximum will have a chance of getting selected.
Reality
You must not forget that you are taking part in the group discussion. And if you dominate the group discussion then this will not remain a group discussion and become a speech. If you are not appreciating your colleague or not uprising your colleague then it clearly shows you are not a person who can work in a team or as a team.
READ ABOUT COMMON PROBLEMS STUDENTS FACE IN COLLEGE
Myth 5:
Should one note down the points of group discussion?
Reality
The other one of the 6 most popular myths about group discussion is-Should one note down the points of group discussion. We know that it is important to remember all the points raised in a group discussion so that it will help you to summarize the group discussion. Try to remember all the points in a group discussion because it will import a good impact on judges but you can jot down some important points which you think are important and that you may forget them.
At last but not least
Myth 6:
Academic intelligence is equal to analytical skills.
Reality
It is not always true that the person with a high academic score will have better analytical skills. You might hear about some companies that they need backbenchers or the person who just cleared the appearing criteria. It is because they have some different approaches to solve the problem. They mostly create their way to solve the problem.
These are some popular myths that are no longer myths. Group discussion is all about analyzing your behavior, creativity, analyzing skills, teamwork. So, keep these things in mind before participating in group discussions. Be prepare. Be confident. And Crack the GD. All the Best.