Here is a short message that tells about the efforts of a best friend for her best friend. She has isolated herself from this world. And I can feel it in her silence. Someone cheated and lied to her. In fact, she is bearing the pain that is the mistake of someone else. But I can feel her sadness behind her smile. No, her life is not normal but she is trying to keep it normal.
She gets up every single night with a harsh feeling. Furthermore, she is punishing herself for what she has gone through. He made her believe that it was she who is not perfect. This is the reason he gave for leaving her. According to him, they are not compatible. It is her fault overall.
I know all this and I can listen to all these unspoken things about her. We are best friends since childhood. I knew this was coming. But I couldn't stop her. She has created the difference between us too after this incident happened in her life. I can explain to her that it is not her fault; it is he who doesn't deserve her.
Read about Best Friend: A Little Loss of Innocence.
We have shared everything from secrets to clothes. But she is taking this whole thing to herself. She is not letting me a part of this pain. This is a letter from me to you and I think you would try to understand.
Dear Allie
I miss you, old you. I remember sharing lovely moments together, especially those funny laughs. How did we use to talk late at night? You used to get up late every morning. It is a mandatory task for me to get coffee for you every single morning. Otherwise, you would make those childish faces that won't allow me to control to do as you say.
After all, we need someone in life. But that doesn't mean we would agree to everything and everyone we get in life. It is our call. If he doesn't value you, then even you need not worry.
I am losing my best friend, which I can't tolerate. Moreover, I am losing you too. He went away from your life and you became miserable. Do you understand that you are doing the same with me?
Do you remember I used to cry and you always listened to me patiently? This is the bond we shared altogether. The ties are losing up. In short, I don't want that, even you don't. Please let it out and talk to me. Let me be part of your pain. I miss you.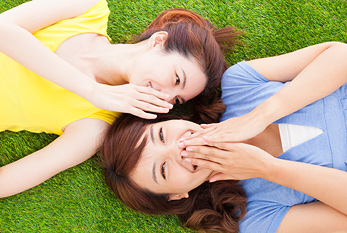 Yours
Annie