Uttarakhand-The land of Spirituality is the originating point of significant Indian rivers. During winters you can enjoy the best view of snow-packed mountain ranges and in burning summer, the same ranges are the comfort zones. Every single activity such as mountain climbing, trekking, rafting, and much more are adventurous, delightful, and worth trying. But many of you are unaware of the places and the atmosphere they have. So, let us explore the unexplored, and here is the list of 20 must-see hill stations in Uttarakhand.
1. Abbott Mount
This place is one of the must-visit gateways in Uttarakhand. Abbott Mount is situated 6,400 feet above sea level. Visitors get astonished by the scenic beauty that the place offers. Pine and deodar forests along with the captivating view of Himalaya attract many. Amidst the dense forest, one can see the artistically rich church. Well, it is a perfect place for trekking, birding as well as photography.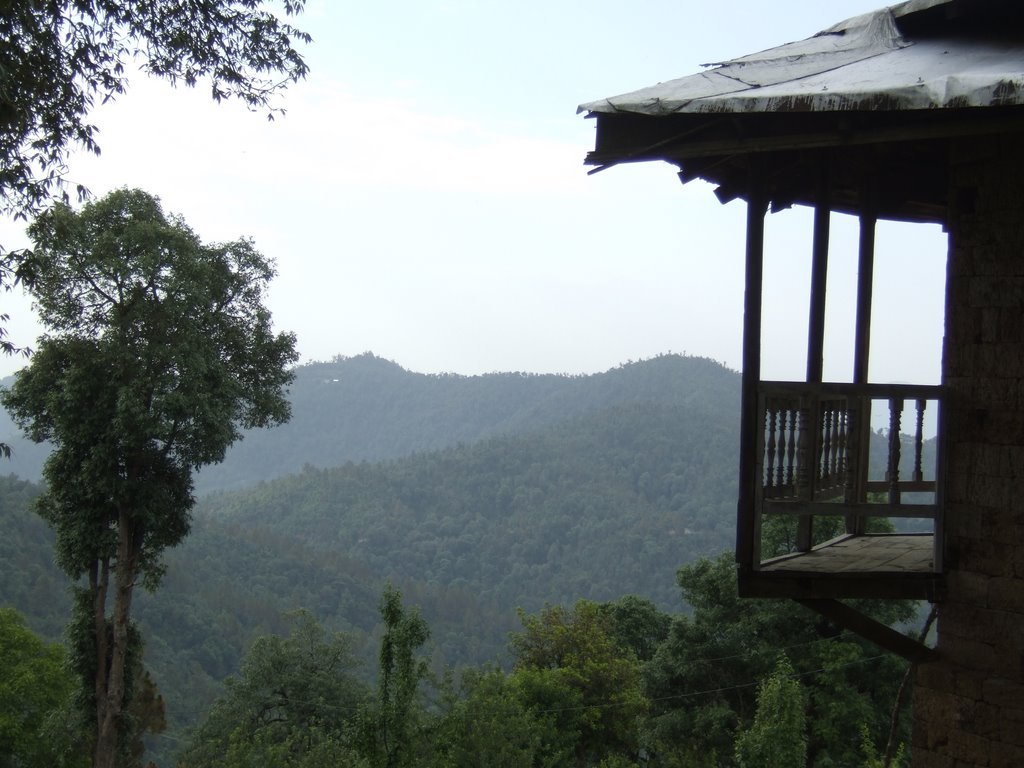 2. Almora
This place has a picturesque landscape along with a rich cultural heritage. Almora is located at an elevation of 1,638 meters above sea level on Kasaya Hill. It is most famous for its sightseeing places especially for temples such as Golu Devta and Nanda Devi Temples. Many other significant temples are also present there including Jageshwar, Kasar Devi, and Katarmal which is 800 years old Sun Temple. In fact, visitors must enjoy the sunset or sunrise at Bright End Corner.
3. Auli
If you are a skiing lover then Auli is just the right place for you. It is also the best place for enthusiastic winter sports lovers as it has the best slopes which are covered by Deodar and Oak forests and reduce the velocity of the chilling wind. Don't miss the unforgettable view and experience of witnessing Himalaya from Gondola. Want to know which is the best time to visit Auli? Let me tell you, January to March is the time when the land is decorated with dusty snow. Also, if you are a trekking lover then Auli to Badrinath and Auli-Kuari Pass Trek are some of the best treks of Uttarakhand.
4. Bhimtal
It is one of the best locations in Uttarakhand to spend your summers with the beautiful lakes. This hill station enjoys pleasant weather throughout the year. It is located at an elevation of 1371 meters above sea level. The entire lake area is covered by the lush green hills. Amazingly, Bhimtal Lake has a strategical restaurant located at its center where people can enjoy the scenic beauty of the entire lake. Not only this, but you can enjoy the incredible experience of bating on the pleasant water of Bhimtal Lake. After taking the special permission from DCFR, you can also try angling. Furthermore, visitors can also try rock climbing here. Must-see spots in Bhimtal are Bhowali, Bhimeshwar, Kainchi, and Gorkhakhal.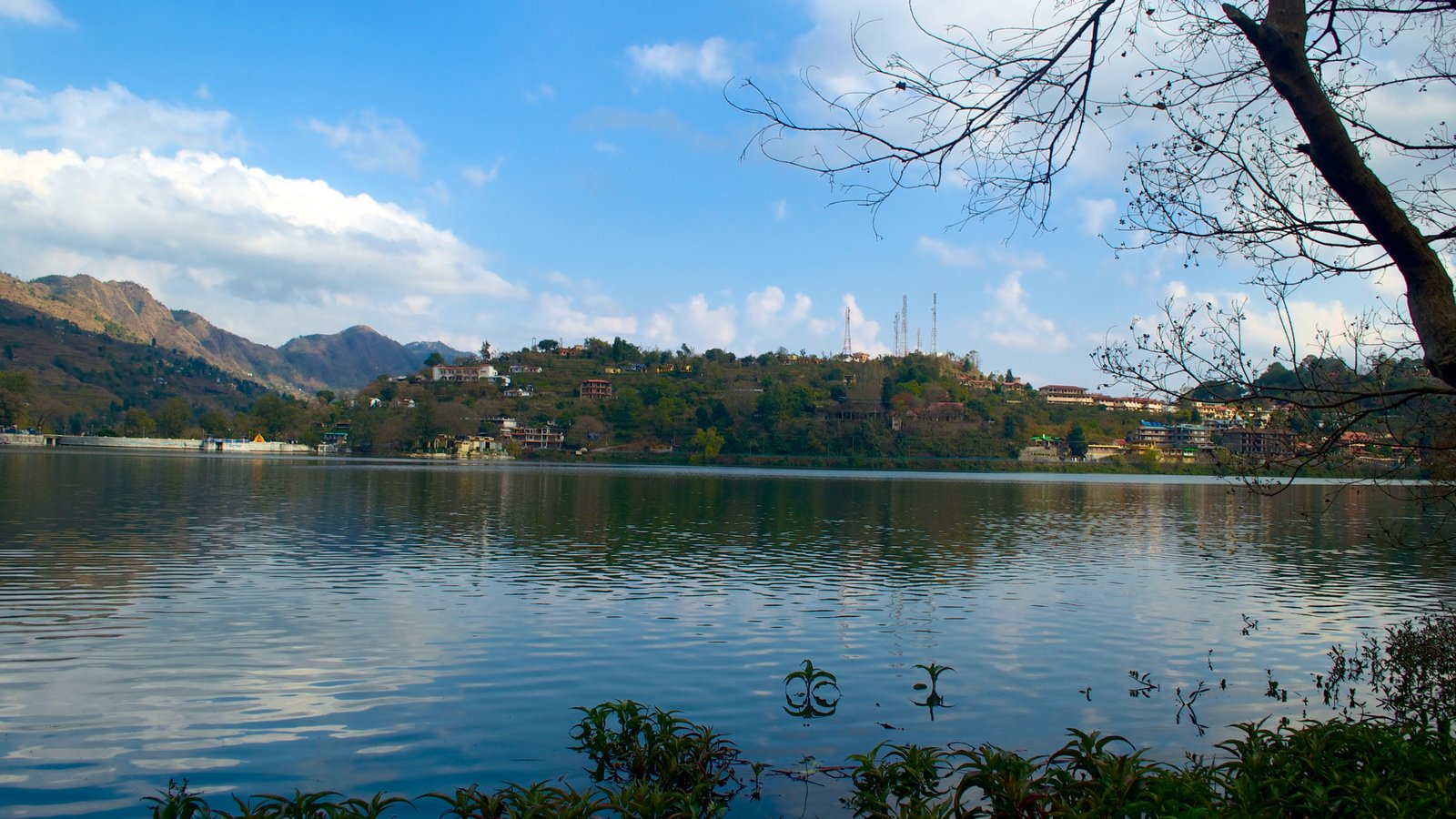 5. Bhowali
Bhowali is the right destination for those who want to explore the less trodden mountain peaks present in Uttarakhand. This is a unique tourist spot located at an altitude of 1,076 meters above sea level in Nainital. You can try various activities here such as nature walk, rock climbing, forest walk, and horse riding. Trekking to Naina Peak is also one of the adventurous activities that you should try to have a memorable experience.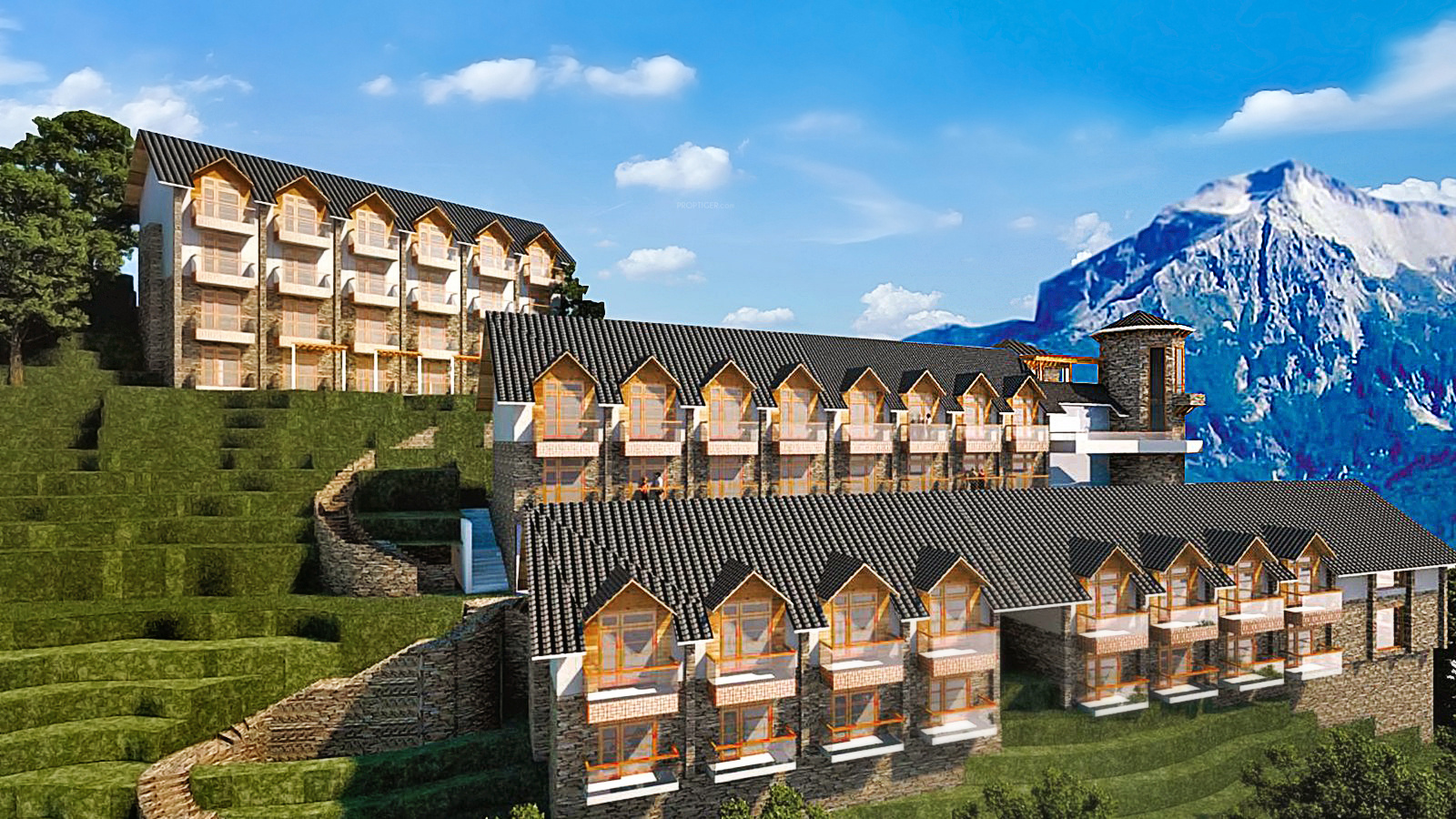 6. Valley Of Flowers
For the nature lovers, Valley Of Flowers is just like a paradise. It is one of the must-see hill stations in Uttarakhand. Situated at an altitude of 3,658 meters above sea level, it covers an area of 87.50 sq km of Myriad Alpine flowers. It seems like a boundless land of flowers along with many nameless species and also the significant one such as Brahmakamal, Cobra Lily, and Blue Poppy. This place also attracts Botanists. If you want to explore this myriad flower bed then trekking is the best way to do it.
7. Badrinath
It is one of the must-see hill stations in Uttarakhand. Most prominent Hindu pilgrimages in the Garhwal region of Uttarakhand, Badrinath is at the bank of the holy Alakananda River, and in the lap of the gigantic Himalaya. It is located at an elevation of 3,100 meters above sea level. It is one of the "Char Dhams" and "Panch Badris", this place also has mythological importance along with the breath-taking natural ambiance as well as a surprisingly calm and serene environment. There is a statue of Lord Vishnu in a meditating pose and there are other small temples too. Also, a natural thermal spring, Tapt Kund is present there and it contains some medicinal properties. Furthermore, Neelkanth, Panch Prayag, and Mata Murti Temple are some must-see spots.
8. Uttarkashi
This is a perfect place for those who are planning for a religious family trip. Moreover, it is near to Kashi and house a number of shrines, temples, and sight-seeing options. The holy river Bhagirathi flows by Uttarkashi and this town is at an elevation of 1,165 meters. Not only this, rich forest is present along with fir, pine, deodar, medicinal herbs, and shrubs. If you want to get training in mountaineering, then Nehru Institute of Mountaineering is here. Moreover, adventure lovers can enjoy trekking from Uttarkashi to Dodi Tal and Dayara Bugyal.
9. Munsiyari
Want to get thrills at the peak of its level then Munsiyari has a lot of options for you. Munsiyari is at an altitude of 2,298 meters above sea level in Pithoragarh. The Less polluted destination has a number of high altitude treks so from beginners to experts all can enjoy trekking according to their capability. While trekking, tourists can enjoy the mesmerizing view of snow-capped peaks of Himalaya. Moreover, Himalayan griffon, Himalayan bear, wagtail, raven, falcon, monal are the rare species that you can spot there. Birthi Fall and Nanda Devi are the main attractions. March to May and October to November is the best time to visit this place.
Read about The Almighty Himalayas.
10. Lansdowne
This place provides you with an ideal destination where you can spend your time relaxing without putting much effort. It is a small hill station that provides its viewers with the best views of snow-laden peaks of Mt. Kedarnath and Chaukhamba. Pine, Deodar, and Rhododendron perch the hills of Lansdowne, present at an elevation of 1,700 meters above sea level.  An unpolluted environment, fresh cold breezes, color of sunset and sunrise as well as bird paradise makes this place unique in comparison to other places.
11. Lohaghat
Lohaghat is a 1745 meters high hill station in Champawat district, Uttarakhand. This place has mythological as well as historical importance. The location of this small town is by the river Lohawati and thus provide a pleasant environment. In fact, those who want to take a break from their busy life can come here. Clean weather, copious nature trails, and deep green landscapes revitalize the deteriorating spirit. Some of the must-see attractions here are Abbot Mount, Shyamal Tal, Gurudwara Sahib, Forti Village, Vanasur Fort, and Galchaura. Water sports lovers can enjoy rafting here.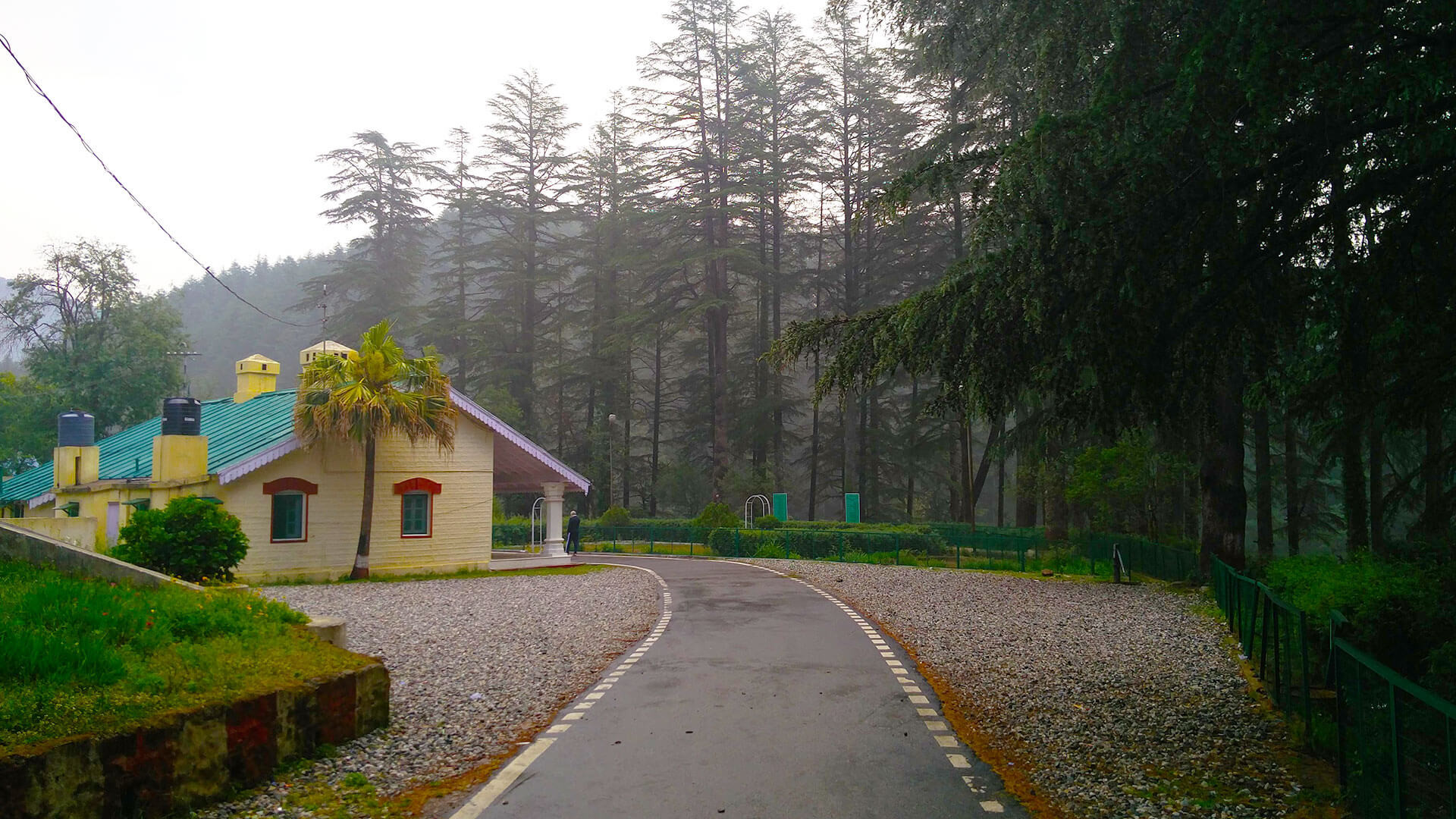 12. Mussoorie
It is one of the must-see hill stations in Uttarakhand. Another name of Mussoorie is "Queen of Hills" and this place is a significant source of revenue for the Uttarakhand Tourism industry as well as the state. The breathtaking scenic beauty of Mussoorie compels travelers to visit this place again and again. The average altitude is 1,880 meters whereas the highest peak is more than 2,290 meters high and thus it is a paradise for the thrill-seekers. March to June and September to November is the best time to visit this place. You will also find some of the most inviting trekking trails in Mussoorie such as Bhadraraj Temple trek, Benog Hill Trek, George Everest Park, Kempty Falls Trek, Yamuna Bridge trek. If you are visiting Mussoorie then you must try Night Safari and Night Camping in Mussoorie Wildlife (Bird) sanctuary.
Read about 5 Hilltop Chai-Maggi Stalls in India.
13. Nainital
Nainital is one of the most popular hill stations present in Uttarakhand and is the perfect place for people of all tastes. One may find lavish hotels in the densely wooded hills around the Naini Lake. Visitors can enjoy the mesmerizing views of the snow-white Himalayan ranges from the lush green hillsides. Nanda Devi temple is a historical sightseeing spot and the other popular places are Sher-Ka-Danda Ridge, Guano Hills, Tiffin Top, and Eco Cave Gardens. You can also find few rare species of animals like snow leopard, Himalayan black bear, and steppe eagle in Nainital Zoo. If you are visiting this place then never miss out on a blissful experience of the boat ride on Naini Lake.
14. Hemkund Sahib
It is one of the must-see hill stations in Uttarakhand. Hemkund Sahib is only 2.1 miles away from the Valley of Flowers and is the highest Gurdwara of the Sikh community. This holy place is at an altitude of 4329 meters above sea level. It is present in the bank of a pristine lake which gets water foam the melting Himalayan snow. The shrine is surrounded by "Sapt Sring" which is the seven peaks in a star shape. This place is dedicated to the great soul of Guru Govind Singh Ji as he used to meditate on the hills of Hemkund.
15. Chopta
Chopta is "Switzerland of India" and is famous for its adventurous activities. It has pleasant weather along with a breathtaking ambiance. If you want to enjoy the most adventurous activity then go on exploring the Chopta Tungnath Trek which is a trek of one day. During this trek, you have to pass through the striking forest of rhododendron. September to November is the best time to enjoy the superb views of Chopta. You can also enjoy camping and skiing here.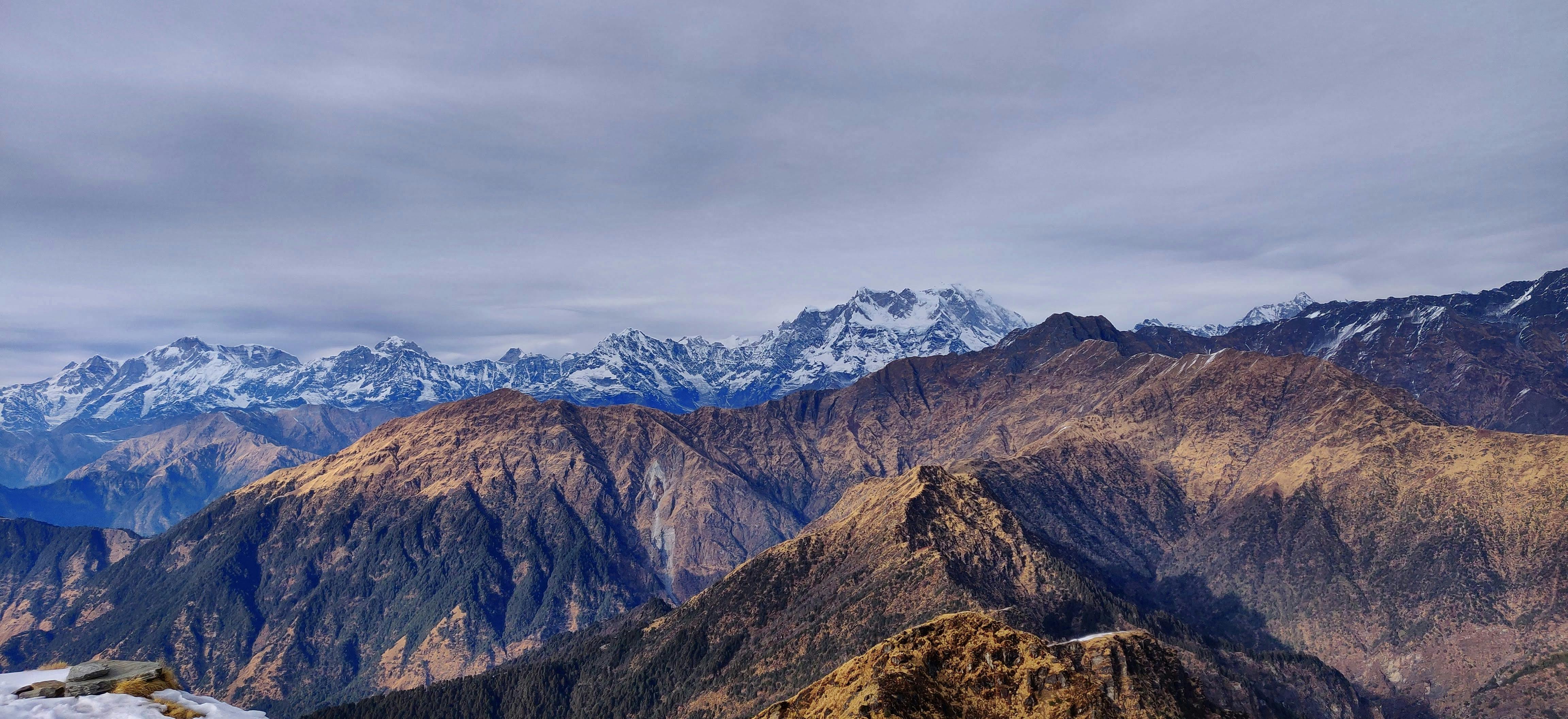 16. Pauri
The salubrious weather and astounding scenic beauty of Pauri make one's trip completely remarkable and enjoyable. The charming landscape provides with sky-scraping mountain peaks covered with white snow. If you want to experience something unforgettable then you must witness sunrise atop the mountain peaks. Some of the significant mountain peaks that one can witness from Pauri are Kedarnath, Bander Punchh, Gangotri Group, Neelkanth, and Nandadevi.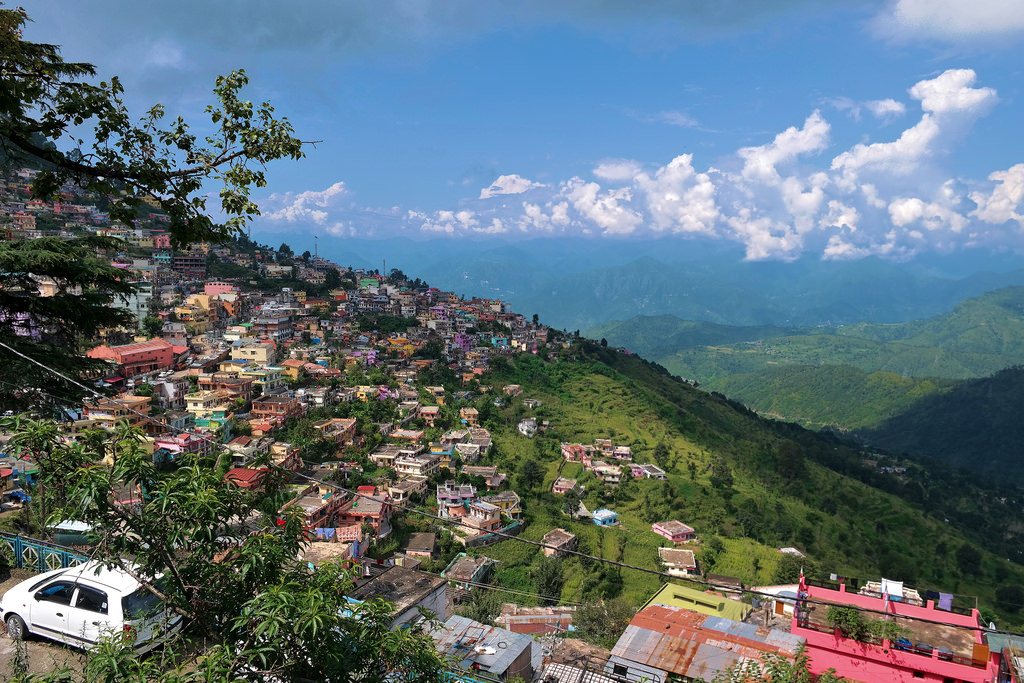 17. Pithoragarh
Pithoragarh is a significant hill station present in Uttarakhand along with holy spots as well as natural beauty. It is present at a height of 1,650 meters above sea level. It has historical significance too and Mansarovar and Kailash pilgrimage are present here. Pouring waterfalls, white glaciers, peaceful lakes, and gushing rivers takes away the tiredness and boredom of the travelers. Let your inner soul rejuvenate while exploring this beautiful place.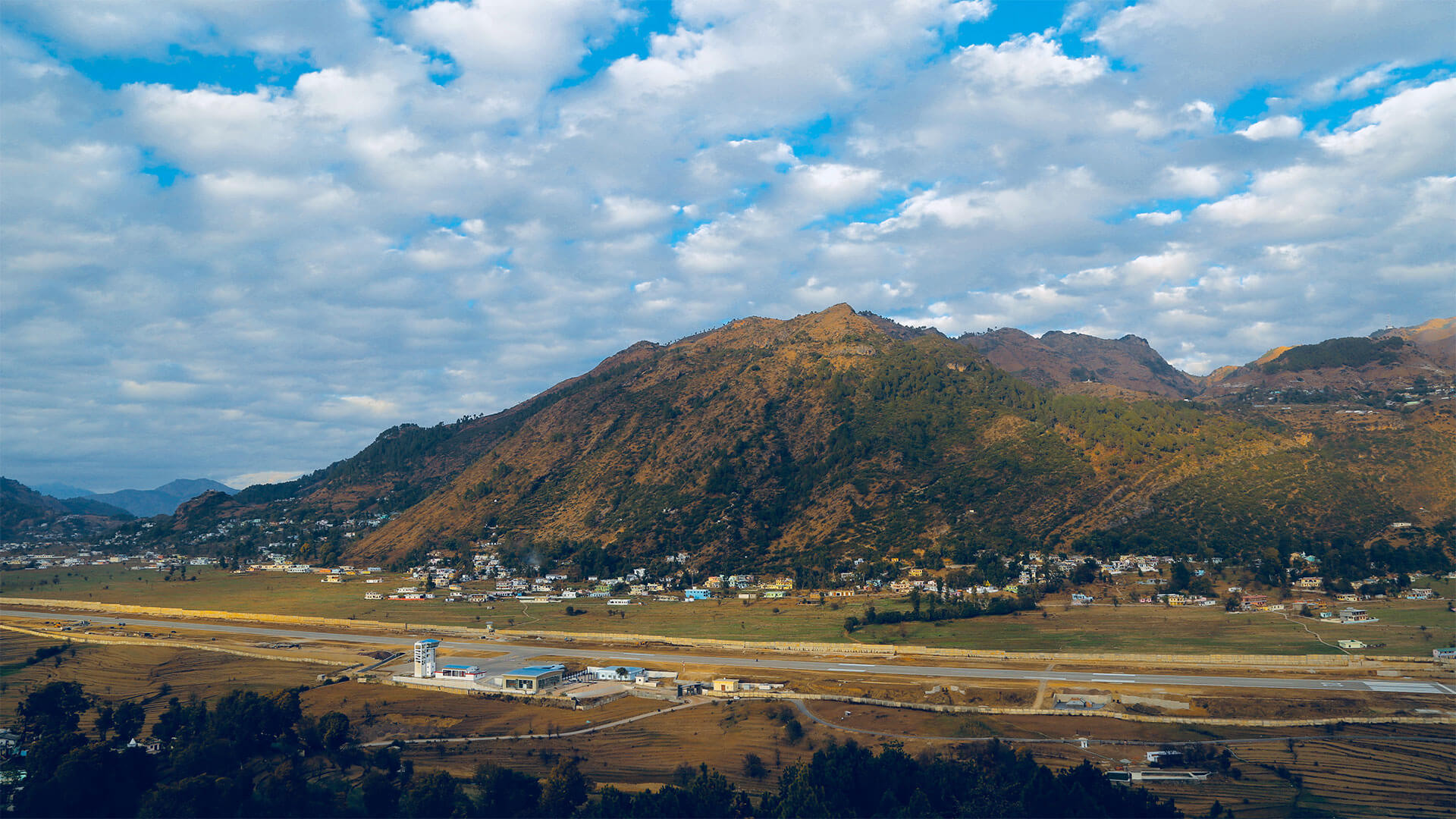 18. Ranikhet
This is the perfect destination for those who love to interact with bare nature in solitude. Ramgarh is in the Kumaon district of Uttarakhand. This place is away from the hustle and busy life, this region is calm and serene. Enjoy orchards along with the smell of fresh ripe fruits such as apricots, apples, peach, and pears.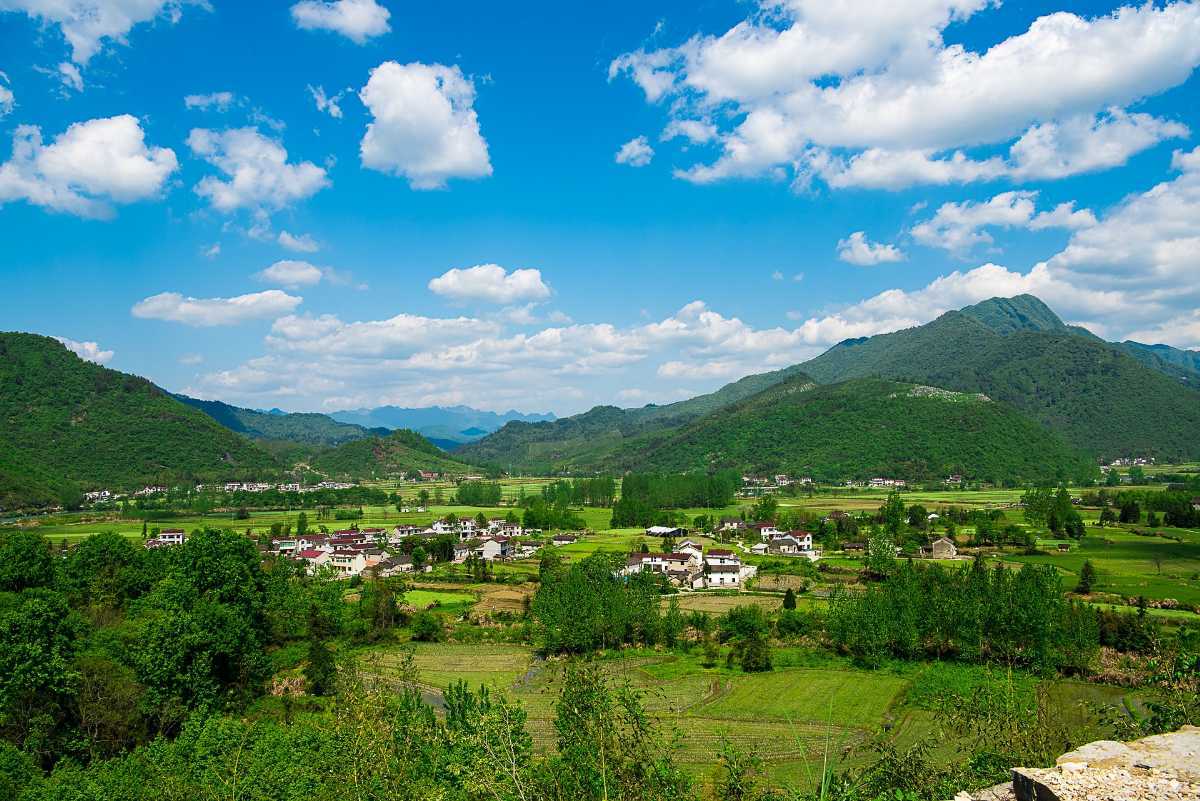 19. Dhanaulti
Dhanaulti is present at an altitude of 2,286 meters and is an attractive tourist spot in Mussoorie. For the city dwellers, it acts as the best retreat as it is enclosed with dense oak, alpine, and rhododendron forests. This place fascinates tourists throughout the year as everyone has something unique to enjoy in this diverse land. Thrill-seekers and adventure lovers can enjoy soft activities like Flying Fox and Burma Bridge. There are wonderful walking tracks along with nice corners and sitting spaces so that travelers can spend leisure. Barehipani fall and Joranda fall in Dhanaulti radiate wonderful natural ambiance. Even kids have different kinds of swings to enjoy.
20. Chamba
Chamba is an excellent option for those who want to explore a hill station in the fresh environment along with eye-catching scenic beauty. The tiny hill station is decorated with pine trees and the Deodar forest gives an outstanding feel to tourists along with an impressive view of Himalaya. The pleasant weather of summer attracts many tourists and this is just not it, Monsoon is romantic here and winter is chilling. Sometimes you can witness snowfall as well. Tourists can enjoy camping, trekking, and climbing.