How long are we going to keep quiet just to satisfy a man's ego? And in return, we get that taunt that we aren't good enough. If we make our stand and ask for what we deserve then this boldness is misunderstood as selfishness. If we want to talk and say it loud to them then we get a tag of DEPENDENCY. They can go where they wish to, they can talk to whomever they want to, they can drink, smoke and abuse but we are the ones who are expected to be sophisticated. Shouting at us when you are angry or letting us down in front of your friends and humiliating us during fights. Do you think you are being masculine by showcasing your man's ego?
When a woman is in love, she is going to give you all of herself. And when she gives you all of herself that means not just her happy side but a sadden one too. Not just her ups but her downs too. not just her success but her failure too. I know it is not easy to handle when it comes to a strong independent woman. They make their own choices even if it means going against you.
A strong woman doesn't depend on you but makes her move on totally on her responsibilities. You can never come between her things. She will cut you out once you underestimate her. She knows how to walk off once you let her miserably down. On the other hand, if you can enjoy her success, she will be all yours. She will give you all her love, loyalty, happiness, and a support system that can never be a failure. Your girl will turn the things in your favor, make you feel prouder, and believe in you during your hard times.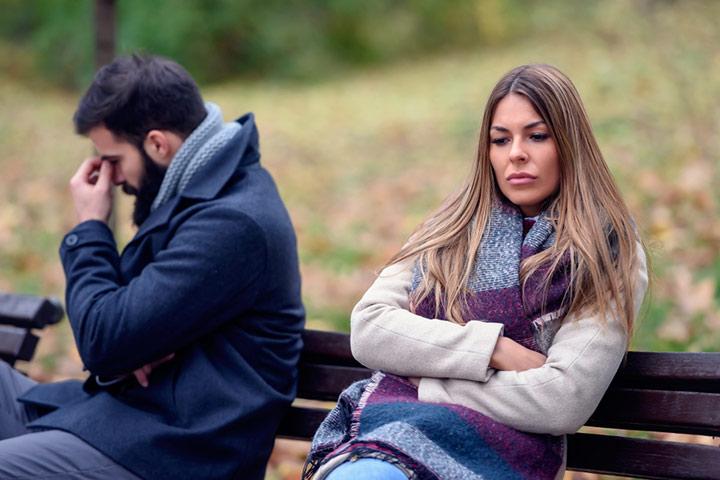 What about the woman who is emotional? Yes, I know they keep crying over small-small stuff and moreover they complain. But have you ever thought once you win her heart, how things are going to be? Have you ever thought about what it takes to be emotional? They think about others more than they think about themselves. They are being low because their needs are not getting fulfilled. Once you know that your girl is emotional, don't play with her heart. Instead, take a bold decision about whether to be with her or let her go. Because if she is investing time in this relationship then it will be hard for her to move on, unlike strong women.
Read about Can girls sacrifice their respect for their love.
Every person has a unique need. It is the responsibility of the other person to take care of it. But if man's ego is coming in between and if you can't handle your girl then let her go. She will definitely be devasted but don't make things hard on her. Don't leave her in the middle of the way where she can't trust anyone else. If possible, try to sort out things. It is not the only man who keeps bothering about things.
Read about 23 types of relationship, which one do you fit in?
Sometimes, it takes a little bit more prize for the special ticket you want to have. Maybe, some more efforts can turn up things in your favor. Don't run away when she needs you. Be kind and loving to her in her downs. Maybe, she won't say a word about her situation because you are caught up with your own difficulties. Maybe, she is just not fine and needs you and you are busy and ignoring her. Sometimes, it just takes a little effort to sort out big things. And girl, please be stronger. Hold your chin high and don't let them held their self-respect and ego high while ruining yours.