Samsung, known for its best features in terms of performance, camera, and much more. Here's Samsung's new release which is Samsung Note 20 Ultra 5G. Moreover, this time Samsung comes up with a Galaxy Powerfest. Power to work, Power to play. The Power for the next normal. As Samsung is one of the most trusted brands so it has so many responsibilities on them. Nowadays people are working from home so the launch at this time may help people to boost up their performance with this phone. So, Samsung has added the expensive phone in its list. Launching a note series have a big burden on Samsung because they have to take care of its all flagship features like a huge display, high productivity, best camera features. Let's know more about this power phone for the new normal.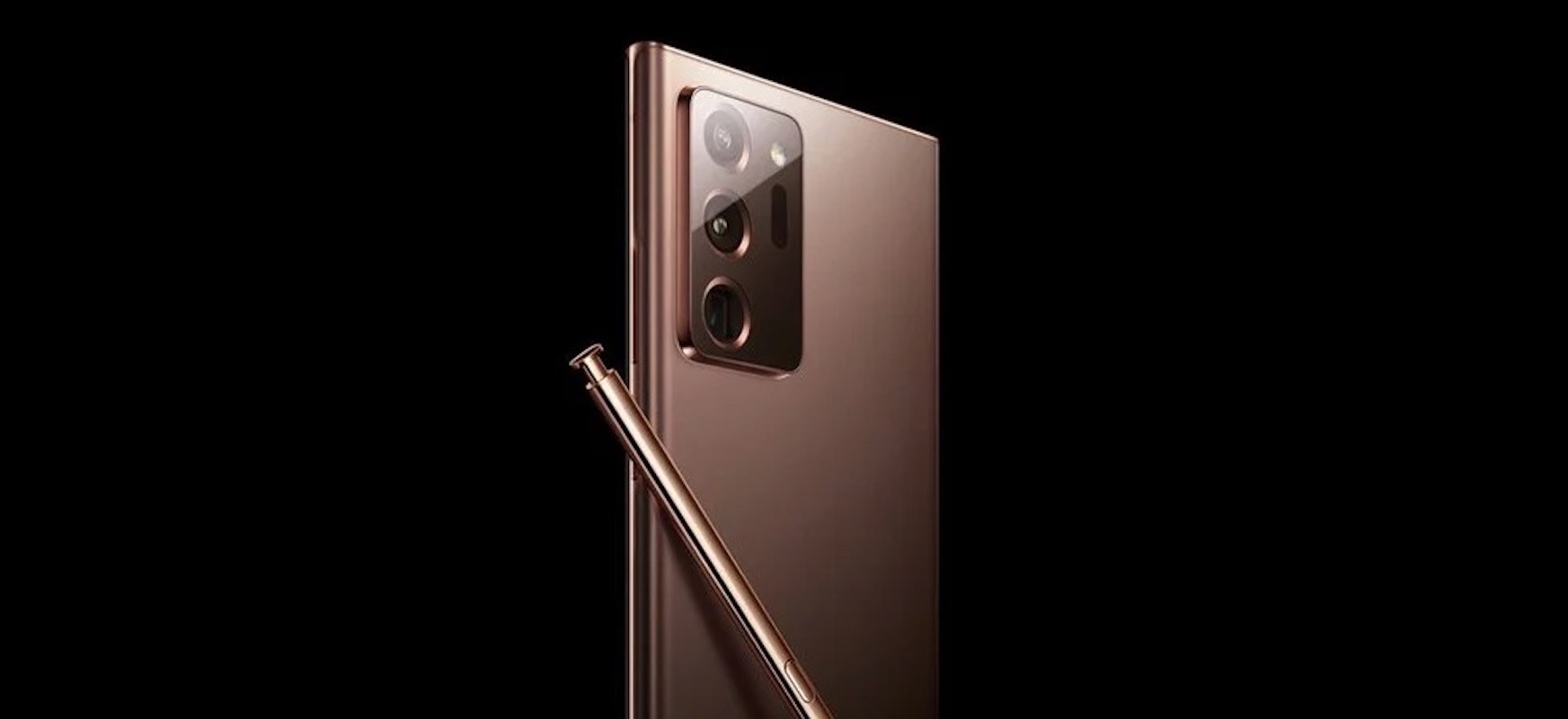 Samsung Note 20 Ultra 5G design
To increase your creativity and productivity and performance and to be out cut then Samsung note 20 Ultra 5G smartphone or we can say power phone is for you. This phone supports GSM, CDMA, 4G LTE, and 5G networks. Its 6.9-inch screen size gives you an enhanced experience in gaming, watching, and streaming video. Thou it might not fit in some pockets in both senses. But one can't keep it in hands for the whole time. Its curved sides and narrow borders give a stunning look. You feel like I want to use this, its that kind of attractive.
If we talk about the rear panel, we get a shiny frame with a non-slippery frosted matte finish with a camera bump. In which we can see highlighted rings around the camera. Because of its massive camera bump, you can't use it properly when it is lying flat on its back. You have to use a case or cover to overcome this awkwardness. Furthermore, a case is not provided in the box, you have to buy it separately. It is 208 g phone which is like good according to its specs, and 8.1mm thick body.
This time Samsung provides its power and volume buttons on the left side. Sim tray is on top. The key feature, S-pen silo is on the left bottom. No need to carry notebooks, diary, or even a piece of paper you can note down anything with S-Pen. Moreover, it pop-outs on firm press and then you can pull it out. And now you don't have to worry about inserting pen back, because now you can insert S-pen facing up or down without damaging the phone. Furthermore, one can use it as Bluetooth remote.
If we move towards the camera then you get a triple rear camera on its bump. You can capture videos up to 8k resolution. For photography, it offers a 108MP main camera, a 12MP telephoto, and a 12MP ultrawide lens with a 10MP front camera. Its integrated AI supports 50x zoom. The night photography option gives you the best night light photography.
This power phone is powered by a 1.8/2.42/3.0 GHz Octa-core processor, snapdragon 865+ chipset, and 12GB of RAM which boosts your device. Moreover, you can't experience a lag in this device. You can store your 8K videos, and high-quality photos and memory sucking mobile games on 128GB or 512GB of inbuilt storage which can be expanded via microSD card. For better connectivity with the internet and other devices 2.4+5 GHz Wi-Fi 5 (802.11ac), Wi-Fi Direct, and Bluetooth 5.0 are the options available. It's NFC technology fasten the phone-to-phone connectivity. Moreover, you didn't get any headphone jack on this phone.
If we further move towards the battery, you get a 4,500 mAh, which is a little disappointment according to its powerful performance. By the way, you can charge it up with a 25W fast charging. The charger should also be more powerful but you can charge your phone in 90min less with other devices having 45W charger. Also, you can connect your phone with Microsoft windows 10 PC to interact with your phone's application directly from PC, which is a cool feature. No need to use two platforms at the same time, you can access your phone from PC also.
Read about Xiaomi Redmi 9 Prime-Best Smartphone Under 10000.
Specifications:
Operating System Android 10
One UI 2.5
Display 6.9-inch
AMOLED
3088 x 1440
120Hz refresh rate
Processor Qualcomm Snapdragon 865+
Memory 12GB LPDDR5
Storage 128GB
512GB
Expandable Yes
Rear Camera 1 108MP primary
f/1.8
OIS
Rear Camera 2 12MP telephoto
f/3.0
5x optical zoom
Rear Camera 3 12MP ultra-wide
f/2.2
Front Camera 10MP
f/2.2
Security In-screen ultrasonic fingerprint sensor
Audio Stereo speakers
USB-C
Battery 4,500 mAh
Water Resistance IP68
Dimensions 77.2 x 164.8 x 8.1 mm
Weight 208g
Colors Mystic Bronze
Mystic Black
Mystic White
Should you buy it or not?
If you have 1,04,999.00 INR in your pocket which you can spend on a mobile phone then you should buy it.
Read about List of Top 10 Trusted Indian Mobile Brands and Companies.
For everyone else, it's a good deal in sort of performance, connectivity, productivity, photography, and videography. It's an undeniable phone. If you want something powerful then go for it. Big screen and more power than anyone else. But you have to think about money. It's a beautiful phone with the best performance.