There is a bit of confusion about SEO and Content marketing. Do both of them fit together? SO, let us now understand why content writing is a must for the success of SEO. They work well together, they go together as well as they fit together and there is no denying in all the three statements made. Content marketing is all about SEO and it is vice-versa.
What exactly the problem is? The problem is that people often think that they both are separated and are two very different things. But the reality is they overlap and are coherent. But some people think that content writing eliminates the need for Search Engine Optimization.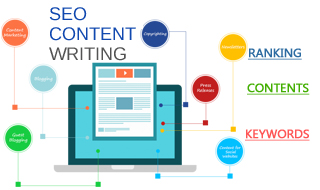 Why we check different websites for the same topic? We look for the content and the images that are easily understandable and meet our needs. Good web content is a piece of information regardless of shape size or whether it is a blog, article, or poem with relevant tags and keywords. The content needs should be SEO oriented to attract more traffic after listing top on the search engines. All you need is just the right control over your English with no grammar or punctuation mistakes. Also, good research forms the base of content writing. These are the elements that a good content writer must-have. For the good practice of Seach Engine Optimization, one must know how to decide the right keyword and placing it perfectly.
Read about Few SEO Tips you cannot avoid to be ahead of your competitor.
Content Writing is a must for the success of SEO and these statements completely define it. Search Engine Optimization makes demands and content writing fulfill them. As well as, both complement each other. Also, SEO needs content and content marketing is all about content. SEO needs keywords while content writing uses these keywords.
Content writing highly emphasize on the content needs to be SEO friendly. Content writing service is in great demand as content writing is a must for the success of SEO.